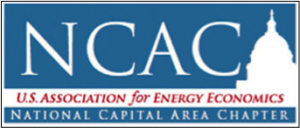 High Road Strategies principal Dr. Joel S. Yudken was the featured speaker at the July 12, 2013 luncheon of the National Capital Area Chapter (NCAC) of the U.S. Association for Energy Economics (USAEE).   His presentation,  "The Economic Benefits of Military Biofuels," based on the High Road Strategies study of the same name produced for Environmental Entrepreneurs (E2), also included a review of the competitiveness and policy challenges facing the U.S. biofuels industry to reach commercial scale production.   About 40-50 people attended the talk, though the presentation was live-streamed by courtesy of Climate Nexus to a somewhat larger audience around the country.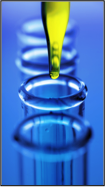 Advanced biofuels are renewable, liquid transportation fuels that can replace traditional gasoline and diesel, while creating significantly lower greenhouse gas (GHG) emissions.   In the Fall 2012, E2 commissioned High Road Strategies to assess the economic impacts of the U.S. Department of Defense's program to invest in and pursue aggressive goals for incorporating advanced biofuels into the Air Force and Navy fuel mix.   An affiliate of the Natural Resources Defense Council, E2 is a non-partisan national community of business people promoting environmentally smart policy.   The results of this study were summarized in the report, The Economic Benefits of Military Biofuels, released November 10, 2012.
For more information about the HRS-E2 military biofuels project click here.